It has been over a year since the January 6 debacle and the left is still droning on and on about how it was the most terrifying event ever.
At first, we heard that Kamala Harris was inside the Capitol building, and that story didn't change until recently when Harris was suddenly ID'd as the Secret Service "protectee" listed on the official timeline.
The start of the revised story that can be found, that has Kamala at the DNC, first appeared in Politico on January 6th, 2022.
The one-year anniversary of the protest.
In case you were not aware the RNC AND the DNC were the scenes of two supposed pipe bombs on January 6th.
Here's a blip from that Politico article:
Then-Vice President-elect Kamala Harris was inside Democratic National Committee headquarters on Jan. 6, 2021, when a pipe bomb was discovered outside the building, according to four people familiar with her movements that day.

Capitol Police began investigating the pipe bomb at 1:07 p.m., according to an official Capitol Police timeline of events obtained by POLITICO. The timeline says that Capitol Police and the Secret Service evacuated an unnamed "protectee" at approximately 1:14 p.m, seven minutes later. The four people, among them a White House official and a former law enforcement official, confirmed that Harris was the Secret Service protectee identified in the timeline, which has circulated on Capitol Hill.
Ok, that is all well and good but there is something very suspicious about this and Tucker Carlson also feels the same way.
First, Tucker is wanting to know why Kamala didn't use this in her speech on January 6?
It would seem that she would use this piece of news to speak to the people, right?
Why would Harris not reveal she was that close to a "bomb"?
That would have been a very powerful statement to make, right? Especially a woman who compared 1/6 to 9/11 and Pearl Harbor.
But she didn't say a word.
Here's what Tucker said:
It would've been the perfect moment for Kamala Harris to tell us that she herself came within mere feet of a racist insurrectionist bomb. "They literally tried to kill me!" You can easily imagine Kamala Harris saying that. This is a person who puts herself at the center of every story, who invent stories in order to put herself at the center. This is the person who told us she was at a civil rights protest as a toddler. But she never mentioned that, that she was right near the bomb. In fact, she continued to hide that fact. It's completely bizarre. What's going on here?
Oh, and there are more questions that are needing to be answered concerning the entire "investigation" too.
The supposed "pipe bomber" has eluded the FBI.
This "master criminal" caught wearing Nike's and a hoodie has perplexed the greatest "investigative force" in the country.
They are so confounded by his clever costume that they have not been able to identify or arrest the suspect who planted these bombs.
I find that incredibly odd and so does Tucker.
Here's what Tucker said:
"Weird. People who plant bombs are almost always caught, because there's a lot of physical evidence. This physical evidence was in pristine condition," Carlson said. "But this person hasn't been caught. This person, an amateur wearing Nike sneakers, has confounded the entire FBI crime lab and eluded the largest manhunt in American history."
Here is more from Wayne Dupree:
Tucker concluded his delve into this bizarre turn-of-events by questioning the political motives behind the bombs, especially now that Kamala is in the mix.
Tucker wondered if a random Trump supporter would have some insider knowledge on where Kamala Harris was going that day. The FBI said there were no "coordinated" groups working on January 6th, so it'd have to be a random Trump supporter, right? That seems like a hard pill to swallow, given that her political buddies didn't even know where she was.
Here's what Tucker said:
It is fair to assume that if Kamala Harris hadn't gone to the DNC when she went, the pipe bomb would not have been discovered just minutes before the insurrectionist breach at the Capitol. In other words, if Kamala Harris hadn't been there, the bomb couldn't have been the diversion that the Capitol Police Department said it was. It's all pretty mysterious actually, and maybe the weirdest [thing] of all is that the FBI has only released 3 minutes of the video showing the person who planted the bomb. Why not release more tape?…Something is going on here, there's no question about that, because the story doesn't make any sense.
Watch:
How many FBI agents are assigned to this pipe bomb case? @tedcruz plz ask next time.

Also ask them why there aren't any high resolution pictures (including of the explosive element) posted.

Bomb makers have a "signature," viral for public to see.

— Cernovich (@Cernovich) February 10, 2022
The FBI can hunt down some random granny who was walking through the Capitol with her flag and fanny pack, but they can't find a literal "political bomber?"
This dangerous DOMESTIC BOMBER is still wandering the streets over a year later and everyone's just all "meh."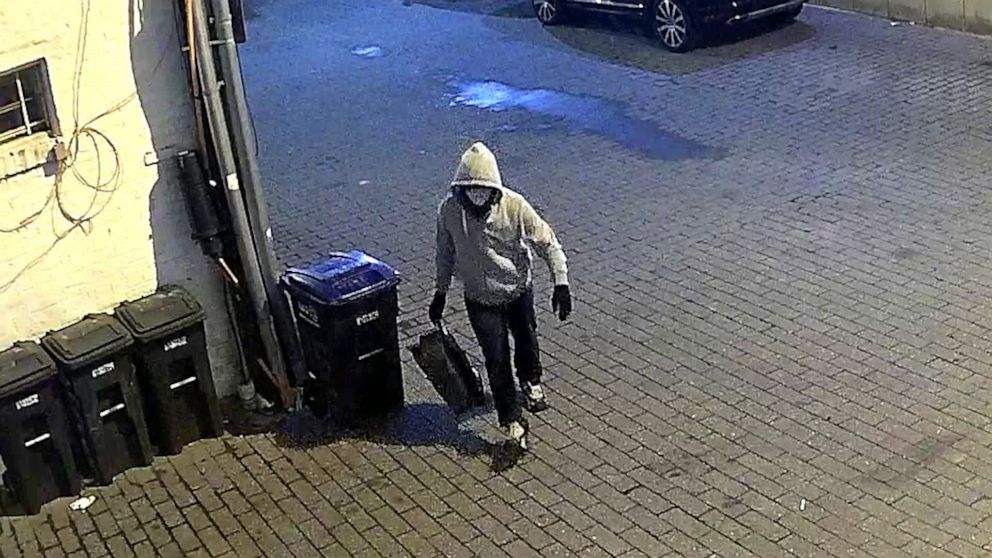 However, non-violent January 6th protesters are in solitary for over a year…
Yeah, Tucker is right, this doesn't add up.
The opinions expressed by contributors and/or content partners are their own and do not necessarily reflect the views of WayneDupree.com