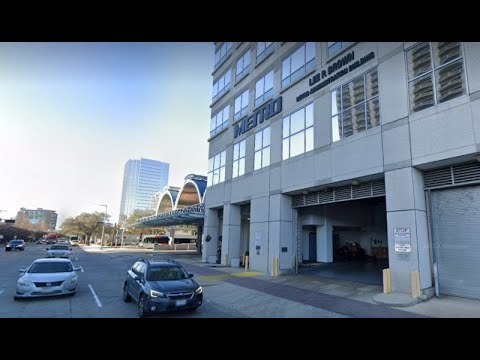 A brave veteran in Texas proved that you don't mess with someone who has served their country, especially not one in a wheelchair. When a teenager attempted to steal his bag, the 64-year-old wheelchair-bound military veteran put up a fight.
The incident took place in downtown Houston, Texas, where the veteran was waiting for public transit. However, instead of making off with the bag, the teen suspect got more than he bargained for when the vet pulled out a firearm and shot him multiple times.
The attempted robbery occurred around 9 p.m. on a Monday night near the Downtown Transit Center METRO station. The teen suspect likely did not anticipate that his victim was armed, and the wheelchair-bound veteran was able to defend himself. Officers with the METRO Police Department quickly responded to the scene and handed over the investigation to the Houston Police Department. HPD confirmed that the 18-year-old suspect ran up to the veteran and attempted to steal his bag. After a struggle, the veteran used his firearm to shoot the suspect multiple times.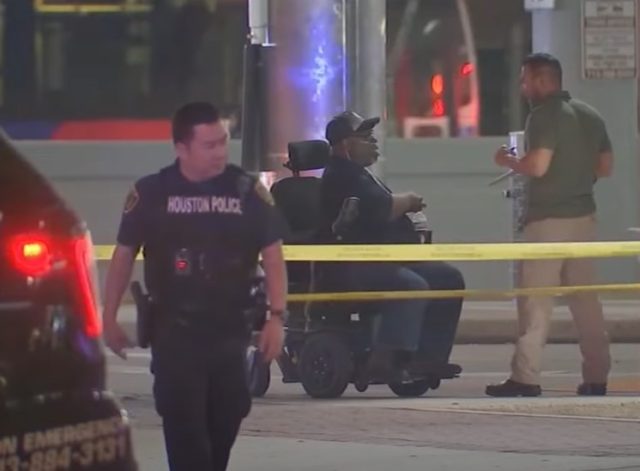 Despite the situation, the veteran was unharmed and remained at the scene to cooperate with the investigators. Reports stated that it was unclear whether anyone would face charges over the altercation, but officials said that once the suspect was well enough to speak with them, they would file charges.
Houston is facing an alarming trend of theft crimes. Many business owners have reported a "relentless wave" of robberies, forcing them to take drastic measures to protect their establishments. The situation has become so severe that some bar owners are sleeping in their businesses armed to deter crime. The string of robberies is causing fear among business owners that it could put them out of business.
Business owners also expressed frustration with the slow police response times. Robbers can easily break into a business and steal valuables in as little as 15 minutes. When alarms go off, police officers take anywhere from an hour to four hours to respond, making it challenging for them to catch the culprits.
In situations like these, the Second Amendment has become a saving grace for many citizens. When seconds count, the police are only minutes away. Business owners and innocent citizens don't have to be sitting ducks, waiting to be preyed upon by criminals.
Instead, they can arm themselves and defend their property. The wheelchair-bound veteran's actions demonstrate how the Second Amendment has empowered citizens to protect themselves and their property in dangerous situations.
WATCH the video below for more details:
The brave veteran who defended himself from a would-be robber is a hero. It is unfortunate that Houston is facing an alarming trend of theft crimes, putting business owners and innocent citizens at risk. However, the Second Amendment has given citizens the power to defend themselves in dangerous situations when police response times are slow.
The veteran's actions are an excellent example of how the Second Amendment has enabled individuals to protect themselves and their property. It is a reminder that one should never underestimate the power of a citizen with a firearm, especially if they have served their country.
Sources: Taphaps, Fox6, KAKE News, The Blaze