In times of crisis, people often look to their leaders for guidance on how to handle any disasters that could befall them, but in the year 2022, there doesn't seem to be any leaders around.
Today we have a bunch of bumbling idiots that are more concerned with the proper pronoun usage and fighting for social justice than actual enemies.
Just over the last week, the world watched as Russia invaded Ukraine which obviously provoked uneasiness for everyone watching.
What did this mean?
Are we about to enter World War III?
Of course, these are valid concerns and one would think that the president of the United States would at that time pull his head out of his sprinkled ice cream cone and offer LEGIT guidance.
That didn't happen, but they did offer their usual virtue signaling in case there's a nuclear attack.
Are you ready to hear this?
Seriously, brace yourselves cause this just doesn't get any more stupid.
In the event that we find ourselves being nuked by our enemies, we all must remain cognizant of social distancing and wearing our masks.
Never mind that an atomic bomb has just blown the world to smithereens and everyone's life is dust, just remember to keep your distance and mask up, peasant!
I imagine someone's last words, as the nuke turns them into ash…"Thank God I got the vaccine, or this would have been so much worse…"
What an absolute joke.
In case of a nuclear explosion, FEMA warns to try to keep 6 ft social distance and wear a mask for covid. You can't make this up pic.twitter.com/LfxFX1dZoS

— Libs of Tik Tok (@libsoftiktok) February 27, 2022
Here's a close-up of the documents: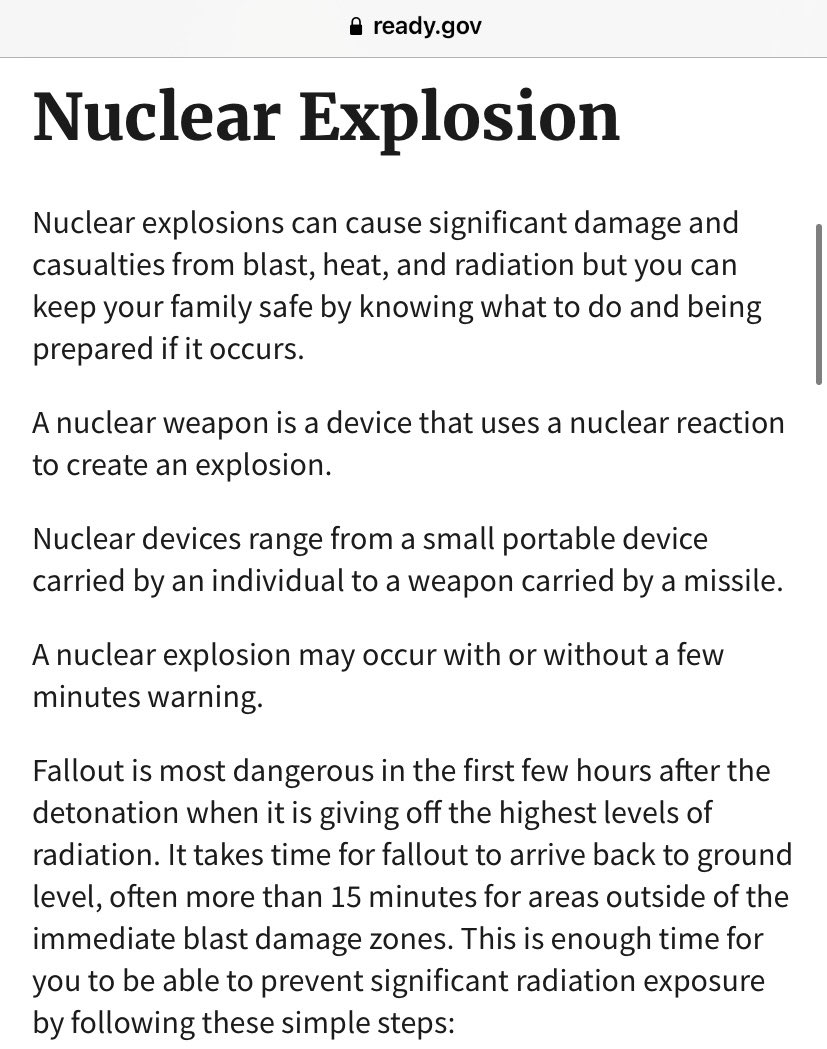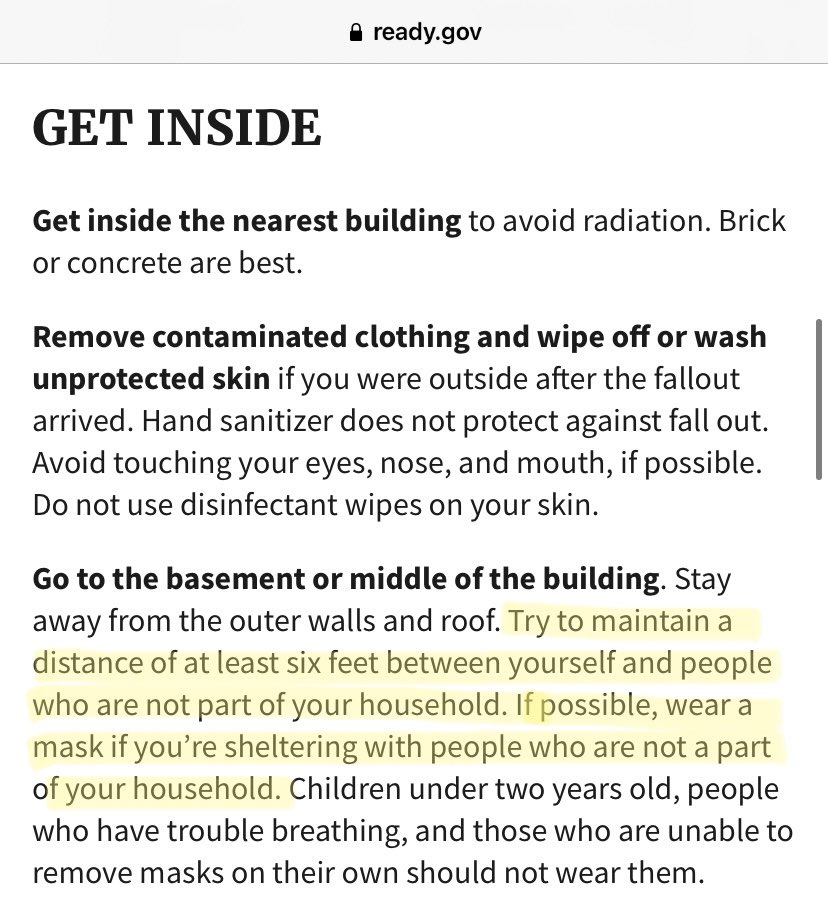 And here's a link if you want to check them out for yourself.
You really can't make this stuff up and people on Twitter were just as disgusted:
"And these experts wonder why we don't trust them or take them seriously?" 
"In the 80s we were taught to bend over and kiss our asses goodbye."
"If a nuclear explosion goes off I will be more worried about where my bottle caps are rather than I worrying about COVID"
"You can't make this crap up. Nuclear explosion… but make sure you wear a mask."
"WTF FEMA, have all of you lost your damn minds?!!"
"See government really does care about us LOL" 
"Guys it's ok. The nuke can't get me cause I'm vaccinated"
"The amount of insanity in government is bewildering"
"We're literally surrounded and ruled by complete idiots" 
This is absolute insanity, but we're used to it by now, right?
I even had to get on the action and make a reel on Instagram to mock the insanity of this "news".
View this post on Instagram
Our elites and the people who we're told "know it all," is actually a bunch of "woke" nimrods.