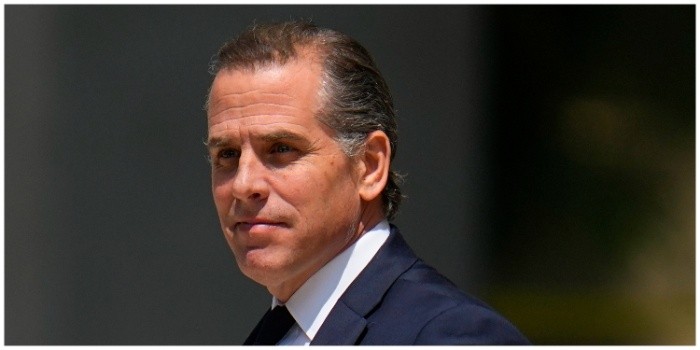 (Luis Cornelio, Headline USA) In the wake of mounting scrutiny and a Republican-led impeachment inquiry, Politico released a scathing report challenging President Joe Biden's repeated denials of any involvement in business meetings with his son, Hunter Biden.  
Contrary to his claims, evidence from various sources suggests otherwise, including details from the infamous Hunter laptop and testimonies from former associates, casting doubt on the president's assertions.
Testimony contradicts White House statement on Joe Biden meeting with Hunter's associate https://t.co/JfU2pgXm14

— POLITICO (@politico) November 5, 2023
Politico, not exactly a conservative news outlet, unveiled discrepancies that raise significant concerns about the veracity of Biden's statements, much of which were already reported by right-leaning outlets.
From the Russian disinformation hoax and Biden's business connections to profiting off the Biden name and dealings involving Chinese funds, the evidence is undeniably damning.
POLITICO: It sure seems like Team Biden has been lying about the Hunter/family enrichment controversy!

"…a POLITICO review of recent congressional testimony and exhibits, along with court filings and media reports, casts doubt on several statements made by Biden and his…

— Guy Benson (@guypbenson) November 5, 2023
Specifically, the report referenced an email trail from the infamous Hunter laptop, which revealed a meeting at Café Milano involving Biden and executives from Burisma Holdings, a Ukrainian gas company. The White House vehemently denied such interaction but sworn-in testimony from former Hunter business associate Devon Archer corroborated the reality of the meeting. 
Responding to these allegations, the White House shifted its tune. "The President was not involved in any business dealings with his son or any other family member," a spokesperson claimed, according to Politico. "Testimonies from House Republicans' own witnesses, including Devon Archer, confirm that there were no discussions about business between the President and his son." 
Moreover, the report debunked the claim that the laptop's contents were part of a Russian disinformation campaign, a narrative that had been widely discredited. Strikingly, it was Politico itself that published a public letter signed by 51 former intelligence experts who falsely claimed the laptop was part of a Russian smear campaign. 
Politico's new report provided further evidence contradicting Biden's long-held assertion that he never engaged in discussions about business matters with family members. This assertion was challenged by former Hunter associate Tony Bobulinski, who claimed that he had discussed Chinese business dealings with the president himself during an encounter in October 2020. 
"At my approximately hour-long meeting with Joe that night, we discussed the Bidens' history, the Bidens' family business plans with the Chinese, with which he was plainly familiar, at least at a high level," Bobulinski said in the statement 
In recent days, Bobulinski publicly urged Biden to confront congressional investigations and say, under oath, that he never engaged in any discussions regarding business matter involving his family.