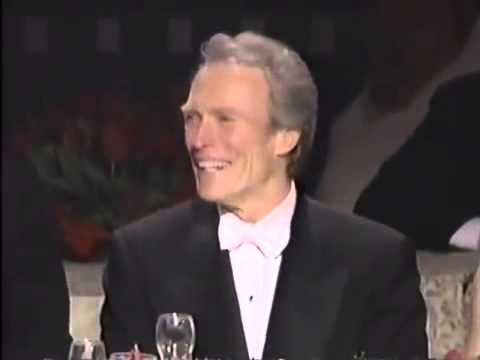 Nobody was better at roasting famous people than Don Rickles. No one could maintain a straight face when the brazen comic took on Clint Eastwood in a classic television moment.
Don Rickles roasted only the best of the best — and he did it with love, sharp wit, and little to no restraint. Rickles' style of bringing people together by poking fun at the differences between them was something that influenced countless artists and comedians after him.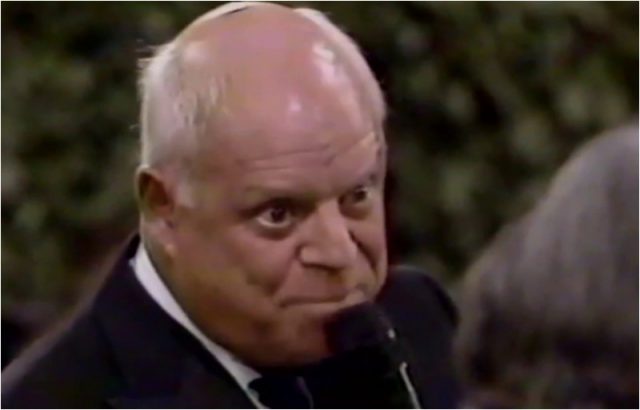 Don Rickles roasts Clint Eastwood
Over the years, as many associate Clint Eastwood with a hard-drinking cowboy. He has appeared in a number of vintage western movies. He even made his television debut in the western series Rawhide. But when it came to roles, Eastwood never set himself up for failure. He has played men from almost every background during his career. He made his screen debut as a WWII soldier in the action-comedy Kelly's Heroes in 1970.
The cast of Kelly's Heroes was fantastic. Naturally, Clint Eastwood performed the starring role. Donald Sutherland, Carroll O'Connor, Gavin MacLeod, Harry Dean Stanton, and Don Rickles were also included in the cast. Like peanut butter and jelly, Eastwood and Rickles worked well together in the movie.
Clint Eastwood and Don Rickles, though, are other examples of how opposites attract. It demonstrates that opposites complement one another, at the very least. Even in the late 1960s, everyone recognized Eastwood as the powerful, silent type.
Rickles, on the other hand, was more well-known for his comedic abilities. More precisely, one of the best insult comedians of all time was Rickles. Rickles was therefore going to roast Eastwood if anyone was going to. He received more laughter in a few minutes than the majority of comedians do in a half-hour. Rickles had that uncanny ability to roast someone, and everyone knew it was all in fun. One hundred percent fun. Zero malice. No one has really done it since.
During another incident on the Kelly's Heroes set, Rickles mocked Eastwood. As soon as Rickles introduced his roast of Eastwood in the opening line of the two-minute tape, it was clear that it would be comedic gold. "Clint, we've been on the picture with you for about two days. I just want to say, on behalf of the whole cast, Clint, we're fed up."
Eastwood's usually stony expression was broken by this. At Rickles' initial round of insults, the Hollywood great laughed, and as the comedian continued his roast, more and more people joined in. He didn't, though, keep Eastwood in his hilarious crosshairs. Kelly's Heroes as a whole came under fire from Rickles.
Don Rickles started out while addressing Clint Eastwood, "Seriously speaking. Basically, I've read the script and you've read the script. Now that we've both read it, let's get on a plane and go home. Because I think it's bad!" Eastwood and the other actors and crew members who were just out of frame laughed even harder at this.
Rickles then continued to make jokes about Eastwood. He was asked how long he has been acting in movies. The veteran comic just needed a few seconds of silence before responding slowly with "approximately 16 years," but those few seconds were all it took for him to think of more gags.
Eastwood got off easy there, people. The best part of the video is seeing Eastwood double over with laughter as Rickles works his hilarious magic. "Clint got off a ripper there, folks. We've been going through it for three or four days with these little rippers."
Watch the videos below for more details:
Sources: Taphaps, Ftlnewz, Outsider